I must admit that the more I read E-lit, the more I understand and connect with the different pieces. I find myself going back and navigating through all the different pieces in hopes of gaining a new perspective each and every time. Pieces of Herself was NO exception. I really enjoyed this week's E-lit.
Throughout this piece, the reader navigates through different places that women (and men alike) encounter in every day life. As you click through the different settings, there are all kinds of sounds and animations, some of them make more sense than others. Each one holds a different meaning and a different connotation. I couldn't help but read through my classmates' blogs to see what different perspectives they had on what everything meant.
The first place you click through in Pieces of Herself, is the "bathroom". This bathroom in particular seemed to be a public bathroom, with stalls and multiple sinks and even some showers. It reminded me of the locker room in my high school, a memory that I am not so fond of. In this bathroom, you hover over different things such as a heart and arrow with "Tracy and John 4ever", a weird green eye in the window, fingerprints on the trash can, you hear different voices, such as a woman reminding you to wash your hands, you see what looks like blood stains on one of the shower curtains. All of these things makes the bathroom kind of off-putting.
The next place you can explore, is her bedroom. You can hear multiple voicemails left on her answering machine from her boyfriend and her mother. From what they are saying, neither of them have heard from her for a few hours or days. The excerpt for the bedroom is "where her mind would sometimes float to the ceiling". Her bedroom seemed to be an escape for her, where she could just relax and hide away from the rest of the world and maybe even avoid people. This is also where you start to see things that don't really make all that much sense. There is a frog in her bed. There is also some kind of writing above her hamper or garbage can about feeling out of place in her own town.
Next, we venture outside, where the first thing you notice is a church, you can hover over a fetus, what looks to be like an ape evolving into a human, an apple, you can hear bible verses, the National Anthem, and other weird noises. "Outside" seems to be the most chaotic place so far, religion, politics, theories, directions are all things that are being conveyed. Maybe that's why she just likes to let her mind wander in her room sometimes.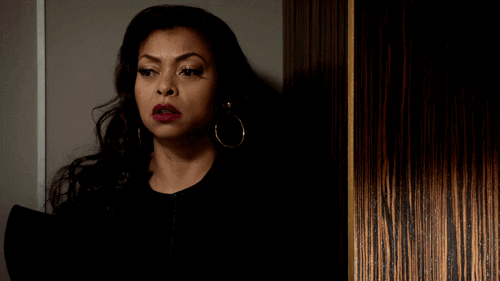 After being outside, we come back in to her kitchen "where she is forever looking for the right ingredients". AREN'T WE ALL? This reminded me of my experience in the kitchen, but maybe even in life in general. We are all looking for the right advice, the right directions, the right way to do things. In the kitchen, we have salt and pepper, what seems to be fire coming out of the oven, a grocery list, a birthday cake. There is also an audio bit of a woman talking about her mother buying her a girdle so that she could "look skinny again". The kitchen is just another place in which this woman is overwhelmed by the amount of things that life is throwing at her.
The next three places are the living room, the office, and a main street. These places all follow along with the main theme. A woman has many different roles, many different expectations that are thrown at her. As the reader navigates through these different places in this woman's life, we can click on and drag all these different symbols and sound bits onto her body. This action reminded me of how a woman is treated throughout her life. No matter what her age, race, occupation, sexual orientation, a woman is "labeled" by everyone in her life. People label women everywhere, whether its friends, acquaintances, co-workers, family, lovers, spouses, and even people who don't really know you at all. Pieces of Me was a very real reminder that women are strong, resilient, courageous, multi-taskers that have to face a lot of struggles throughout every day life. Every woman has a different story, and every story gives her a new experience that she will carry with her throughout her life like a label. I truly enjoyed this E-lit experience.
Goodnight! xx's