Another great #elitclass conversation this week, which seemed to bring new insight into the power (and variety) of born digital storytelling. I would like to mention again how powerful and important your weekly blogs have become to lending certain insight into the world of electronic literature. In addition, your blogs have been very generous thus far, and I am impressed with the way in which you have shared meaningful aspects of your own lived experience when making connections between elit selections and the world.
Everything is Going to Be OK
Thank you to Katie for a smart engagement with Natalie Lawhead's Everything is Going to Be OK – a chaotic and false-whimsy collection of life experiences presented in a hyperanimated "game" or multimodal 'Zine. An interactive roller coaster of cutesy-gore and vivid-lucid stories, this piece is more a fever-dream exposé on surviving bad things – a (truly) dark comedy about the most serious of topics including dread, depression, trauma, and abuse. At the same time that is hard to read, it is also truly profound. Everything is Going to Be OK slowly creeps up on you, and makes you behold the inner struggle and tortured mindscape of anxiety, loneliness, and the hurt of everyday living. This work is weighty – and an unforeseen surprise – and I appreciate Katie's way of framing her concerns for us all before her actual presentation, and the discussion that ensued in class regarding content warnings and what we expect of art. Perhaps the most powerful aspect of the work is its wake. It has much more depth than its plushy bunnies would suggest. As reader/players, we come to understand that courage in life is simply to persist, in the face of the painful fact that life can indeed be a cruel game.
Blackout Poetry Tool
Thanks to Bianca for her insightful walkthrough of Blackout Poetry Tool. I am so glad to have visited this work early on in our class, as it's central provocations are important to the field of electronic literature. This piece harnesses the generativity of the machine in active collaboration with the creativity of the human. The tradition of Blackout Poetry (in an analogue context) has been established long ago, but adding here the computational engine of the computer allows for new dimensions of interactivity with classic texts from the literary past. Blackout Poetry modifies an existing text by "blacking out" some words in the passage; the remaining words are read as a poem. This elit piece moves this concept further by coding into existence four modes of "play" – you choose the words; a bot chooses the words; a back-and-forth selection by you and then the bot; or you choose and then the bot suggests. In each of these modes, human and machine interact and produce new meaning in collaboration. Each step of the way we start to dig deeper into certain questions regarding writing and conceptions of authorship. Who can be called an author, when interacting with the machine? Is the reader of the Blackout Poetry Tool also a writer? How so? As a creative inquiry exploring the human-computer relationship, this work highlights how literature born in a computational environment breathes new life into textual exploration and experience. Funny how the machine can produce something hauntingly beautiful, that only the human can recognize as such.
Your to-do list for next week:
Chelsea's selection: Letters to X;
Kefah's selection: forgotten nights
Blog due -Blog about your reading experience and understanding of the Letters to X and/or forgotten nights.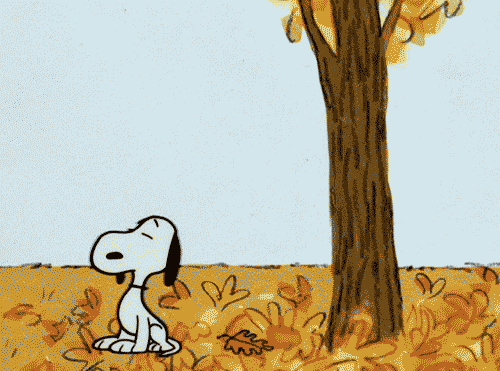 Again, remember some key questions when blogging: How would you describe your experience of the text? How did you choose to navigate these texts? What visual, sound, interactive elements left an impression? What themes and symbolic language emerge in navigating the text? What is literary about the text?
Enjoy the first days of October and happy homecoming!
Dr. Zamora